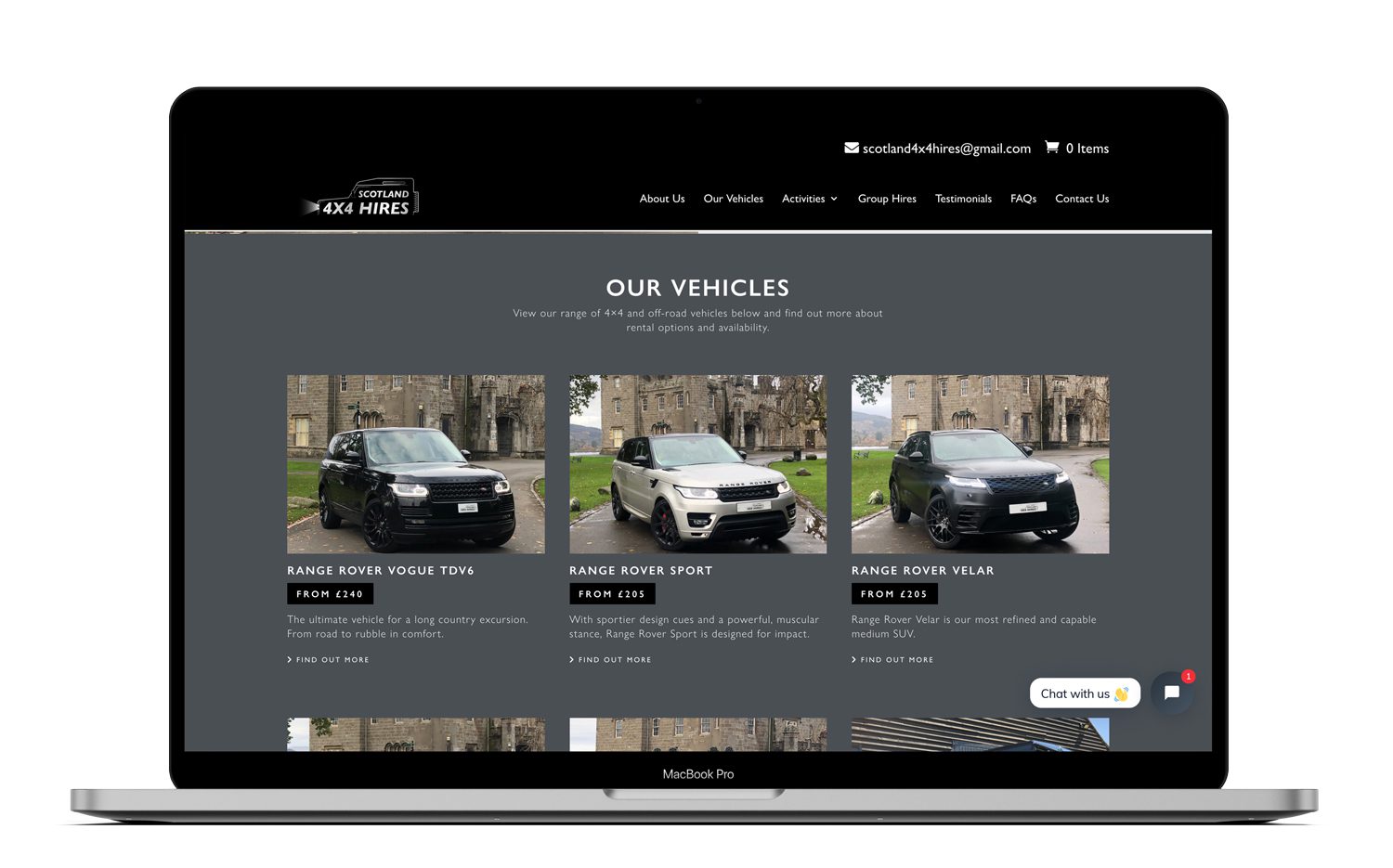 Scotland 4×4 Hires
Scotland 4×4 came to us for an ECommerce website complete with a Woocommerce Booking Platform, Invenory Management, Online Chat Support and internation language translation. 
ECOMMERCE, RESPONSIVE BROCHURE SITE, BOOKING SYSTEM, INVENTORY MANAGEMENT, ONLINE SUPPORT
Woocommerce Booking Platform
In order for the user to complete their hire purchase, we integrated a Woocommerce Booking System that creates an easy journey from start to finish.
Online Support
We put a live chat in place for users who have enquiries before booking. This allows the user to get convenient and accessible information without calling or emailing the business. This process will also increase the conversions of the booking system.